Claas AVERO 240-160 Combine Harvester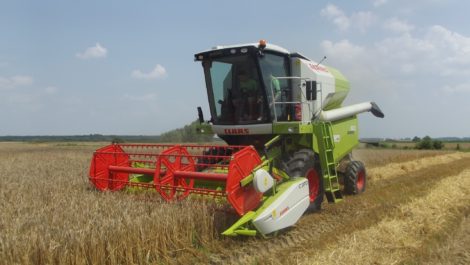 Claas AVERO 240-160 Combine Harvester
Claas AVERO 240-160 Combine Harvester
Brand: Claas
Transmission: MECHANICS
Condition: Hide
Claas AVERO 240-160 combine harvester
AVERO 240 combine harvester with APS threshing system.
Significantly increased acceleration of the crop flow.
Higher centrifugal forces. Separation of up to 30% of the grain in the pre-cleaning concave.
CLAAS threshing systems.
The AVERO 160 combine harvester is equipped with CLAAS conventional threshing units. Perfect threshing, protective grain handling, excellent ginning and high separation efficiency deliver best grain quality.
CLAAS INFORMATION SYSTEM (CIS).
The compact CIS terminal is ergonomically integrated in the operating panel and gives the operator a quick overview of important information concerning the combine harvester. Active fluffing.
The residual grain separation is accomplished over a total length of 3.90 m across four straw walker steps. This solution allows to quickly and loosely transport even large volumes of straw.
Combine harvester: Darin srl Claas dealer