A leading company in the field of agricultural machinery and services for agriculture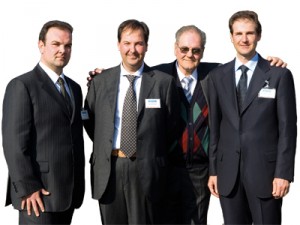 Leading business in the industry of agricultural machinery and services
Set up in 1920 by great-grandfather Giacobbe,  the business is currently run by Mr. Giovanni, Giampaolo and Cristian Darin. It builds and sells agricultural equipment, and has been exporting it in Eastern and Western Europe, South America and the Middle East for over a decade. What Darin S.r.l. specializes in are machinery designed for fungicidal treatment of vineyards and orchards.
"For years, we have dedicated to keeping you satisfied by being constantly present within the company, and by activating/developing a post-sale service befitting of your needs. We owe our success not only to the quality we guarantee, but – even more – to our clients and partners"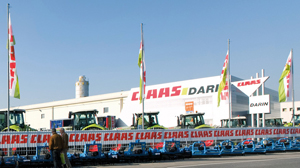 Having been thoroughly renovated and expanded, the storehouse and workshop are equipped to accommodate every one of your requests: original replacements, fixing, maintenance and assistance, all supervised by a competent and professional staff.
Our products' selection has been widely updated as for materials and performance. Every detail has been revised and optimized in order to guarantee versatility, hardiness, and durability.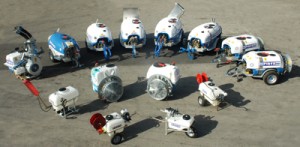 In the "Products" section, you will find a list of all techniques and accessories available for each machine, either of mass production or on request. We welcome you into our new offices to personally evaluate the deals you are interested in, and to make an esteem of costs.
( R ) All trademarks and names are registered and owned by the respective companies and manufacturers . Darin Srl CLAAS dealer.